FAQs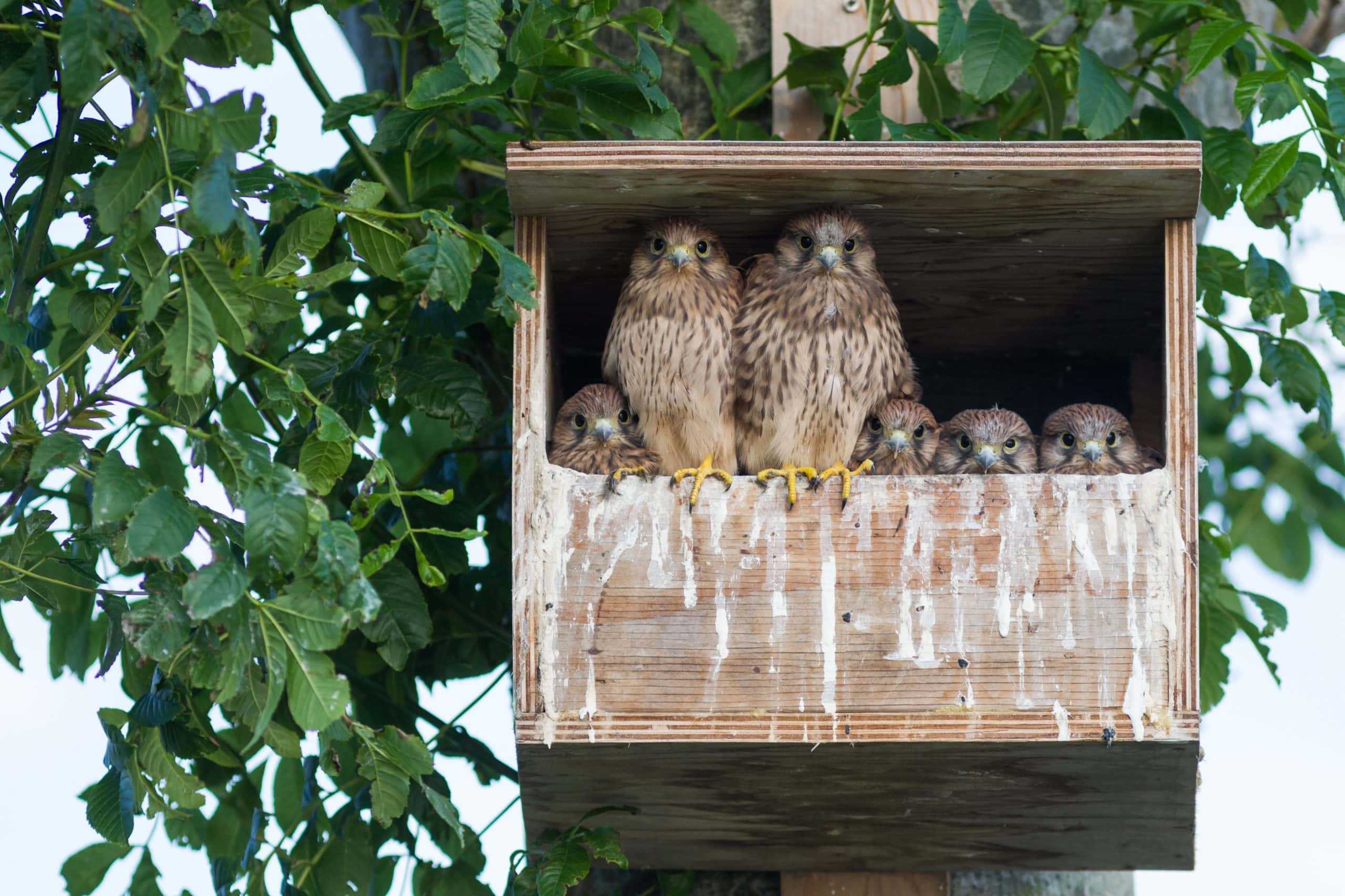 As an interested organisation you may have questions regarding the operations and criteria by the World Federation of Animals.
Please find a sampling below. If your question is not present, please reach out to us via the contact form. Someone will get back to you.
Why is there a need for a global network for animal protection organisations?
There are tens of thousands animal protection organisations worldwide, supported by tens of millions of people, but their interests — and therefore the interests of the animals — are not well represented at the global policy level. There is no global organisation to unite, represent and actualise the focus of these organisations.
Why is a global network important?
Industries, governments and many non-profits have some form of global representation at the United Nations or other international forums to best represent their joint interests. The animal protection movement does not.
Why now?
COVID-19 teaches us that global and concerted action for animals is crucial and urgent. Discussions on the post-COVID world provide opportunities to elevate the importance of animals.
How many animal protection organisations are there in the world?
It is estimated that there are over 35,000 organisations worldwide.
.
How many people support these organisations by volunteering and/or financially?
Between 50 and 75 million people give time and/or money to elevate and care for animals that are not their own.
Where is animal welfare underrepresented?
Considering the number of people who believe that the welfare of animals is important, this is not sufficiently reflected in international policy streams but also not local, national and global policy and legislation or enforcement.
Where are the opportunities?
Although there are some local, national and regional regulations in place, this is not widespread and has not sufficiently reached the global policy levels, such as United Nations Environment, Food and Agricultural Organization, World Health Organization, World Bank, World Trade Organization, World Organisation for Animal Health, bi-lateral trade agreements, various United Nations Conventions, Sustainable Development Goals, Ministerial Declarations, etc.
Why is that?
The fact that animals are sentient beings is not always recognized or is not taken seriously by policy makers and policy making institutions. Animal welfare is seen as competing with human interests. The COVID-19 pandemic shows that animals interests and human interests intersect and are an extension of each other.
Why so much focus on the United Nations institutions?
The UN is the ultimate governing body in the world. Once policies reach that level, they become the standard, get disseminated and trickle down in national and local policies throughout the world.
Wat is the vision of this new network?
A world in which animal sentience is respected; and all animals live a good life, with their well-being protected.
What will be the mission of this new network?
To improve the well-being of all animals and end exploitation and suffering. We do this by building a truly globalised animal protection movement which effectively influences policy and implementation to take into full account the interests of animals.
How will you implement this?
Knowledge sharing and capacity building
Collecting, analyzing and disseminating information
Action learning, training and workshops
Development of / advocacy for resources that lower the barriers to participation in international institutions
Analyses and recommendations on priority issues and opportunities
Coordinated advocacy agenda
Providing a platform, secretariat and resources to incubate new coalitions/alliances to ensure effective coverage of relevant policy streams,
Stimulating the development and strengthening of regional coordination mechanisms and coalitions/alliances, using Eurogroup for Animals as a template
Providing a point of coordination among existing and developing issue-specialized and regionally-specialized coalitions (such as the International Coalition for Animal Welfare, Species Survival Network, etc.).
Policy advocacy
Representing the shared interests of the global animal protection movement at an international level.
Supporting and informing advocacy at regional and national levels
Campaigning on broad issues such as World Animal Day and UN Conventions
Are there not similar initiatives/organisations?
There are organisations that work internationally, regional organisations and ad hoc coalitions with a narrow focus, but there is not enough coordination and there is no longer an organisation that represents the movement as a whole.
Who else is representing animal protection in the world?
A number of organizations are active globally in their own way, such as: RSPCA, Humane Society International, ProVeg, Brighter Green, World Animal Protection, IFAW, Animals Australia, CiWF, Animal Welfare Institute, Vier Pfoten and World Animal Net.
Is it not very difficult to unite a movement that is so diverse and with so many different viewpoints?
It is challenge, but common ground can be found and must be found as otherwise the movement remains un(der)represented in places where the welfare of animals is decided upon.
Organisations are often in competition with each other or do not get along. Why bring them together?
There is strength in unity — the importance of which outweighs division.
We will not compete financially, and we will focus on broad policy issues and not be involved in hands-on animal care. Cooperation in specific fields has been proven to work exponentially.
How will you align policies of such a diverse movement?
The goal is to be a big tent under which most organizations can find something that fits their goals and philosophy, but allows them to follow their own path as they see fit. Open communication and information is important.
What will be the structure of the network?
The overall model is an umbrella organisation with a democratic structure and representation. Ideally a country has a national federation, which meets in regional conferences and a biennial global conference. The initiative will work towards such a structure over time.
What would a the executive branch look like?
At the heart is a strong secretariat with an Executive Director who manages a team and networks with regional contacts in six regions of the world: Africa, Asia and Oceania, Middle East and Northern Africa, Europe, North America and Latin America, and Caribbean.
Will you have offices in all these regions?
No, the aim is to work through existing networks in any region or to help national, regional, or local organisations establish such networks.
Will there be international meetings?
It is envisioned that the will be a General Assembly or World Congress every two years, either in person or virtually. Annual national meetings and regional meetings are definitely encouraged and will be supported to our capacity at that time and as requested by member organizations.
How will the governance be organised?
The Board will consist of 12 representatives from the Founding Organisations and regional delegates. Advisory or expert committees can be formed by the Board. At the first General Assembly, board members will be democratically elected.
How will board members be selected?
Elections will take place at the first World Congress of the network and full members will be eligible to vote and run for office.
What will the legal status of WFA be?
The network will start off as a legal entity with non-profit status in the USA, also called a 501(c)3 organisation, and will be registered as needed in other countries.
How do you select members / affiliates / associates?
Organisations will be invited to apply for membership if they identify with the vision and mission of the World Federation for Animals.
What are the criteria for membership?
Organisations have to agree to the Terms of Reference and the Code of Ethics and pay a membership contribution.
How may an organisation join?
Organisations may join the network via a short application process, in which they agree to the Terms of Reference and Code of Conduct. They will be asked for a pro-rated contribution depending on their annual budget. Please use our contact form to initiate this process and/or any other questions you may have.
Will you have a membership, for people and/or organisations?
The network will have organisational membership and observers. Foundations may also support the network.
How much will the membership fee cost?
The WFA network will ask for a fee to become full or associate member associate. And WFA will call upon the richer organisations and foundations to donate an additional contribution. The final fee for membership will be determined, but will hover around 0.5% of the applicant's annual budget with a limit on the maximum amount.
What are the benefits of membership / affiliation / association?
Sharing of knowledge, information, best practice and resources
Representation (sometimes highly technical) at international institutions
Accreditation by a world organization
Opportunity to participate in regional and global campaigns
Development of skills and training
Intellectual and financial support
Being part of the World Federation for Animals
What initiatives will WFA take to profile itself and to bring organisations together?
Promotion of World Animal Day
Sustainable Development Goal No. 18
International Convention for the Protection of Animals (ICPA)
Coordination and sharing of global initiatives
What will the annual budget of this organisation be?
We anticipate a budget of € 350,000 in the first year and € 500,000 annually thereafter.
Which organisations have taken this initiative?
World Animal Net, Vier Pfoten, RSPCA, Eurogroup for Animals, Compassion in World Farming, Asia for Animals, Animals Australia, Animal Protection Denmark. More founding members have joined since. Please see our Members page for more information on each individual Founding Member.