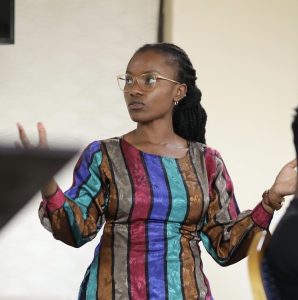 Masika Sophie
Dr. Masika Sophie is the UNEP Liaison officer at the WFA. She is an accomplished Veterinarian with a Master in Epidemiology and Economics whose professional achievements have propelled her to the forefront of multidisciplinary collaborations and policy solutions.
With a strong focus on the value of One Health in system strengthening, Masika has consistently fostered partnerships within diverse workforces, effectively addressing complex challenges in the field. Her extensive experience spans nearly a decade of engaging with NGOs, intergovernmental organisations, member states, and quadripartite agencies, where she has successfully managed and coordinated multiple projects at local, national, and regional levels. Masika is deeply committed to leveraging her expertise to drive meaningful change and contribute to improving animal health, global health and economic development.
Latest articles written by
Masika Sophie
Over the past month, I've had the privilege of representing WFA at two pivotal African conferences. During these events, I observed a growing resolve amongst ...
"In the pursuit of meaningful outcomes, it is essential to maintain a composed and focused approach. To foster innovation and forward-thinking, we must step outside ...