If you want to go quickly, go alone. If you want to go far, go together
- African proverb

There are many benefits to joining WFA. Membership gives you access to:
The International Policy Forum (IPF), a network of key representatives in the field of animal protection, through which we collaboratively develop policy and advocacy strategies.
WFA working groups (WG) and joint position papers on strategic policy streams, e.g., for the Convention on Biological Diversity, International Financial Institutions, and the UN Environment Assembly.
Webinars, briefs and analyses on policy processes relevant for animal welfare, which enable a better understanding of the UN system, its processes and implications at the national level as a basis for effective advocacy.
Our global communications network to amplify your organisation's activities and organise collective action across the Federation's channels.
Communications toolkits to facilitate impactful digital advocacy.
Click the button opposite to read the full membership brochure and learn more about our membership levels, fees and benefits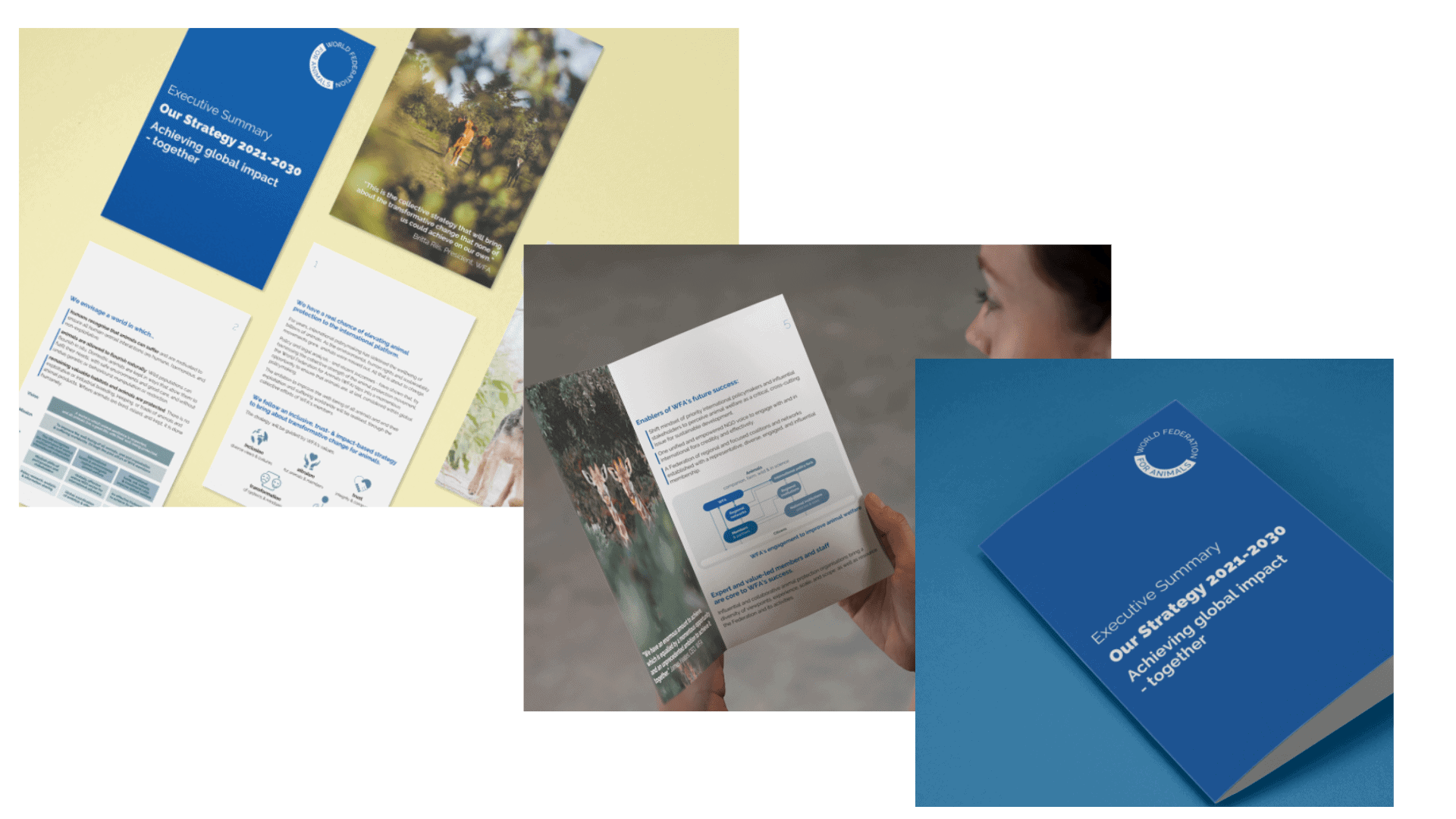 We are the World Federation for Animals (WFA), a membership organisation founded in 2020 by and for national, regional, and international animal protection organisations.
WFA is the result of these organisations' decision to join forces and work together towards a broad representation of the interests of animals in international policy fora. By harnessing the collective strength of the animal protection movement, we tap into a momentous opportunity to ensure that animals are, at last, considered within global policymaking. To do so, we work towards bold and audacious goals:
The United Nations recognises the importance of animal welfare with dedicated international instruments.

Present and future international health and environmental regimes are strengthened by integrating animal welfare.

International trade, aid, subsidy and investment rules improve animal welfare.
Click the link opposite to read an executive summary of our ambitious new strategy.
"In WFA we have a strong and united voice for animals globally. By coming together, we can ensure that animal welfare is firmly established at the UN and other intergovernmental arenas as an integral part of a compassionate future for all living creatures."
"With members and policy experts from around the world, I know I can count on WFA to best represent the interest of animals and the animal protection movement."