The World Federation for Animals (WFA) recently proposed establishing the Animal Welfare-Antimicrobial Resistance (AMR) Nexus Action Group. This proposal was made to the AMR Multi-Stakeholder Partnership Platform, an initiative of the Quadripartite comprising the Food and Agriculture Organization (FAO), the UN Environment Programme (UNEP), the World Health Organization (WHO), and the World Organisation for Animal Health (WOAH).
The AMR problem
Globally, 70% of all antimicrobials are used in farm animals, with a significant portion being vital in human medicine. This is mainly done to maintain the health and productivity of the animals. They are routinely administered to whole herds or flocks of healthy animals to promote growth and prevent diseases that may arise from crowded and stressful living conditions as well as the reliance on high-growth breeds that are prone to illnesses.
The Animal Welfare – AMR Action Group
The proposed group will develop guidance for governments to incorporate animal welfare practices into their National Action Plans (NAPs), promoting healthier animals, reducing disease emergence and incidence, and decreasing antimicrobials' use. Key partners in WFA's proposal are Mercy for Animals, Brooke – Action for Working Horses and Donkeys, other civil society organisations, networks, and academic and research institutions.
Specifically, the group's activities will include stocktaking existing research and evidence on the animal welfare-AMR nexus, formulation of guidance to improve animal welfare practices that can reduce antimicrobial use and its spread, and awareness raising and capacity building. The group will also identify knowledge gaps on this nexus to inform a future research agenda.
This initiative by the WFA and its partners reflects an ongoing commitment to addressing AMR through diverse and integrated approaches. By focusing on animal welfare as a critical component in this fight, the group aims to contribute to a more comprehensive strategy in managing AMR, ultimately benefiting both animal and human health. The proposal is a step towards enhancing collaboration and innovation in tackling AMR, an issue of global concern.
Moving forward
This initiative led by the WFA and its partners demonstrates a continued commitment to addressing AMR, placing animal welfare at the forefront. It aims to support more comprehensive AMR strategies that benefit animal, human and environmental health. A decision from the Platform to support this is expected within days.
Furthermore, Dr. Masika Sophie of WFA was elected as the civil society representative on the Platform's Steering Committee during its inaugural plenary meeting.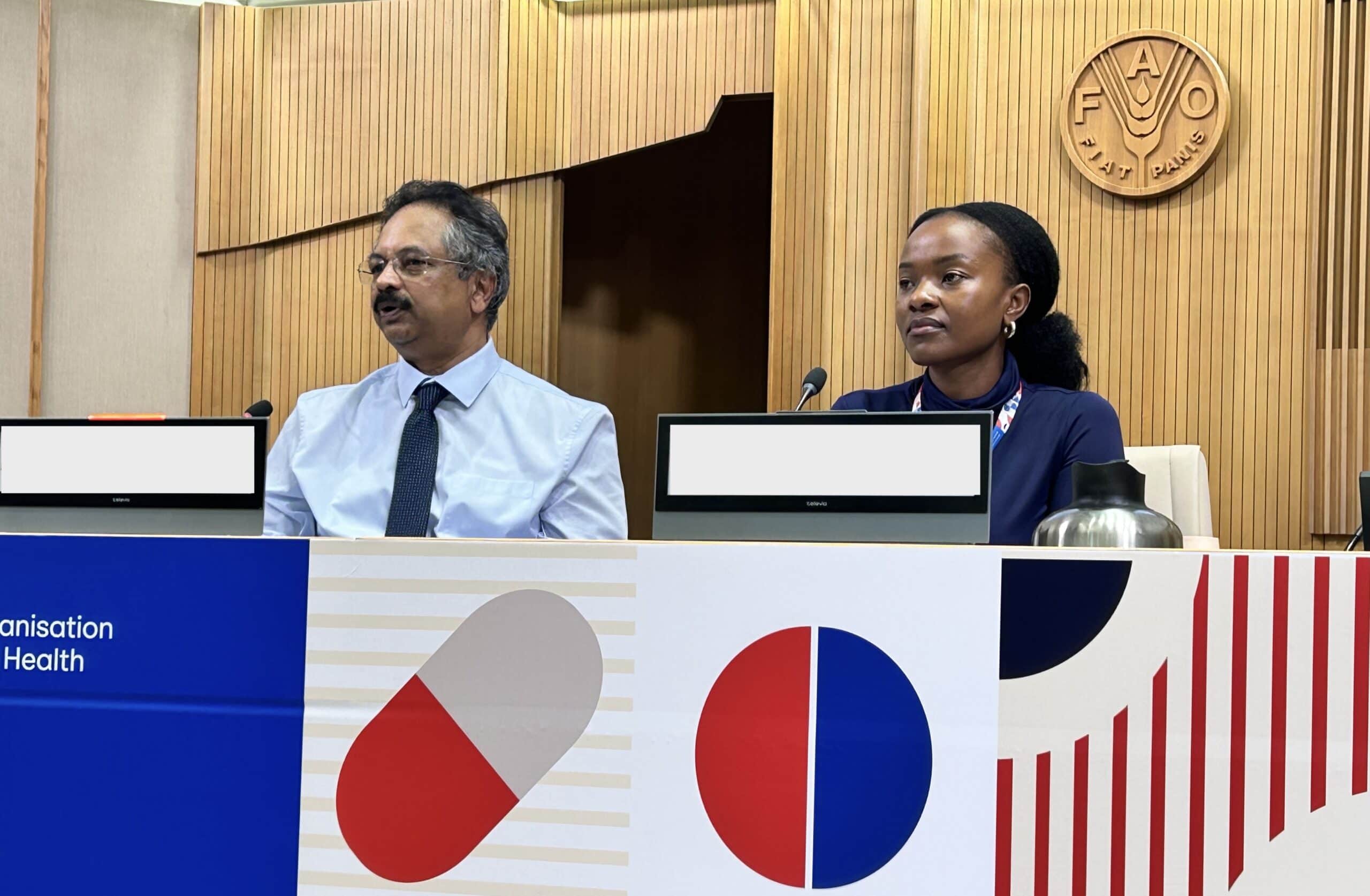 On the right, Dr. Masika Sophie (WFA) on 15 Nov. 2023 at the Inaugural Plenary Assembly of the "Antimicrobial Resistance (AMR) Multi-Stakeholder Partnership Platform" in FAO HQ, Rome, Italy